The Economic Implications of Geopolitical Tensions Between Russia and Ukraine on the Global Economy

Abstract views: 36 /

PDF downloads: 16
Keywords:
Russia-Ukraine War, Economic Implications, Economic Stability, International Cooperation, Energy Markets
Abstract
This study aims to provide a comprehensive analysis of the implications of the emerging conflict between Russia and Ukraine on the global economy. A multidimensional methodology was adopted, including both quantitative and qualitative analysis of potential consequences and their impact on the economy . The study yielded key findings that indicate that geopolitical tensions between Russia and Ukraine have negatively impacted the global economy through increased volatility in energy and natural resource markets. These repercussions have also led to a decline in confidence in global financial markets and a slowdown in economic growth.. Moreover, developing countries have been significantly affected by the geopolitical tensions, resulting in decreased trade and investment flows to these nations. This has led to economic growth deceleration in these regions and added pressure on fragile economic systems. Based on the economic analysis, the study emphasizes the importance of adopting policies to mitigate the impact of this war and promoting international cooperation to address the economic challenges arising from this conflict. It is essential for international entities to work towards enhancing economic stability and encouraging dialogue among concerned parties. In conclusion, the study underscores the profound repercussions of the war between Russia and Ukraine on the global economy, urging effective international collaboration to address the challenges and maintain stability in the global economic system.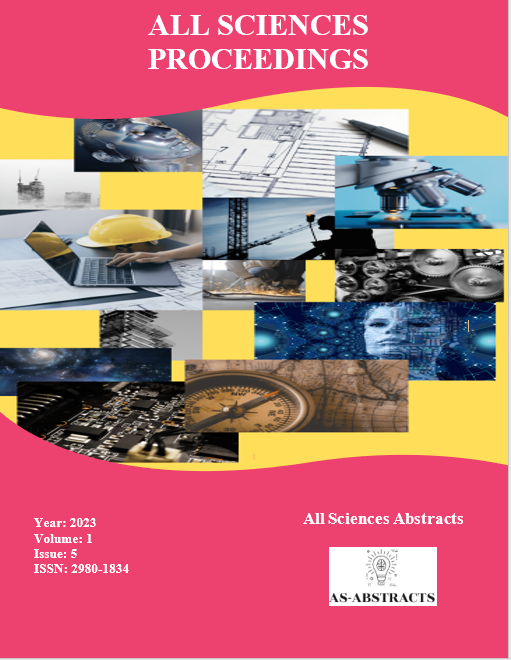 Downloads
How to Cite
Oussama , T. (2023). The Economic Implications of Geopolitical Tensions Between Russia and Ukraine on the Global Economy. All Sciences Abstracts, 1(5), 15. https://doi.org/10.59287/as-abstracts.1434
Conference Proceedings Volume
License
Copyright (c) 2023 All Sciences Abstracts
This work is licensed under a Creative Commons Attribution 4.0 International License.