Development, elaboration and characterization of composite tubes intended for hydrogen transport

Abstract views: 35 /

PDF downloads: 47
Keywords:
Composite tube, hydrogen transport, Polyester resin, Filament winding, Impact
Abstract
Although hydrogen is one of the most abundant gases in the universe and having a major energy and ecological interest, at present it has not been sufficiently exploited, despite that it can be used in several sectors such as the production of electrical energy which is now the global challenge of the 21st century, or in the means of land, sea and air transport. By 2026, the global hydrogen market which is growing exponentially and it is expected to grow by 5000% according to Bank of America estimates and could even reach, by 2050, a size equivalent to that of oil today. This may be due to the commitment of more than 140 states to reduce their carbon footprint, the technological advances and the competition from various international investors in the hydrogen production. Between 5 and 10 USD/kg is the current price of green hydrogen, which is expected to decline by 2030 between 1.8 and 2.6 USD/kg and in 2050, according to forecasts, between 1.2 and 1.6 USD/kg according to specialists due to technological advances. This research focuses on the development, elaboration and characterization of composite tubes intended for the transport of hydrogen. The tubes produced, according to the stacking sequence [90/±55/90], were cut, in their transverse and longitudinal direction, into specimens according to the ASTM D6110-04 standard to be characterized in resilience (Charpy). The analysis of the obtained results indicates that the specimens impacted on their external faces, cut in the transverse direction, showed good impact resistance compared to those impacted on their internal and lateral faces. In addition, specimens cut in the longitudinal direction are characterized by very low impact resistance compared to those cut in the transverse one.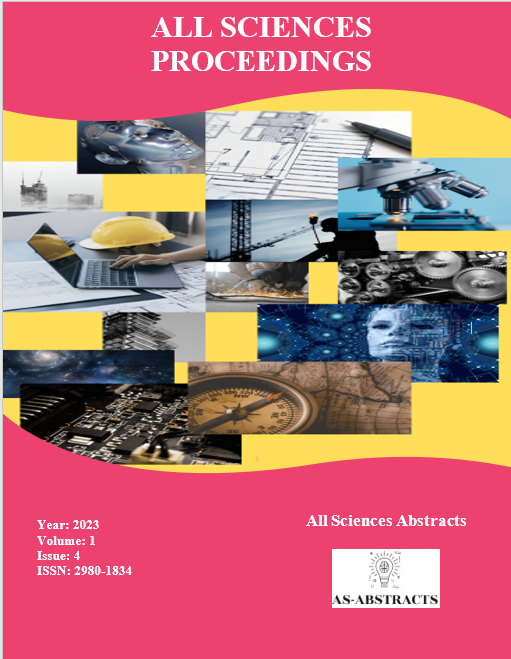 Downloads
How to Cite
Bettayeb, M., Bezazi, A., Reis, P. N. B. D., Hocine, A., Habbar, G., Baali, B., Allouti, M., & Scarpa, F. (2023). Development, elaboration and characterization of composite tubes intended for hydrogen transport. All Sciences Abstracts, 1(4), 10. https://doi.org/10.59287/as-abstracts.1231
Conference Proceedings Volume
License
This work is licensed under a Creative Commons Attribution 4.0 International License.