Suitable Performance of the Magnetic Field Induced Near High Voltage Overhead Transmission Lines

Abstract views: 18 /

PDF downloads: 41
Keywords:
Overhead Transmission Line, Magnetic Field, Load Current Magnitude, Conductor Height, Phase Arrangement
Abstract
Magnetic field is produced by electric currents flow conductors of overhead power lines. In order hand, when load current increases, the magnetic field increases excessively. Many researcher works show that the magnetic field can have harmful effects on humans and can interrupt electric and electronic systems. Overhead transmission lines are known as major sources of magnetic field due to their eddy currents run counter. Transmission lines can produce strong magnetic fields around itself. So, many peoples that live near the high voltage overhead power lines are concern about the harmful effects of magnetic fields in the environment and human health. This article presents a numerical calculation of magnetic field around overhead transmission lines under different types of lines pattern such as high voltage (HV) 60kV, also extremely high voltage (EHV) 220kV, then 400kV single circuit three phase overhead transmission lines. The effect of load current at the magnetic field intensity in addition to the difference of circuit lines configurations and the phase conductors arrangement. The variation of height of conductors and the height of observation point in the magnetic field under power lines are discussed.
Downloads
Download data is not yet available.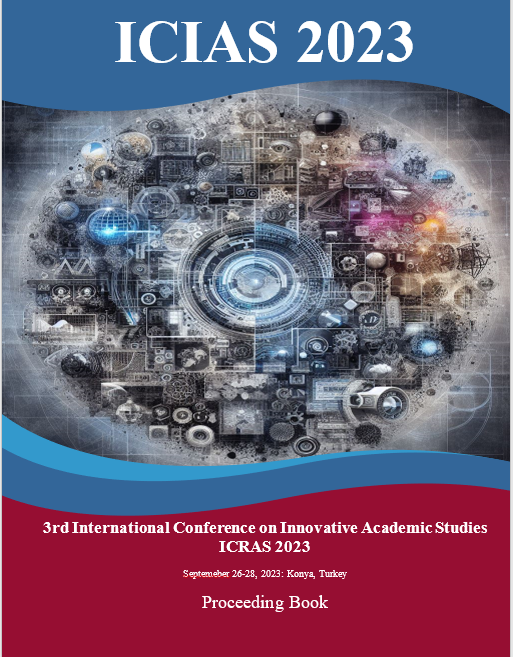 Downloads
How to Cite
Houicher, S.-E., Djekidel , R., & Bessedik, S.-A. (2023). Suitable Performance of the Magnetic Field Induced Near High Voltage Overhead Transmission Lines. International Conference on Innovative Academic Studies, 3(1), 215–227. https://doi.org/10.59287/icias.1488
Conference Proceedings Volume
Section
Conference Papers
License
Copyright (c) 2023 International Conference on Innovative Academic Studies
This work is licensed under a Creative Commons Attribution 4.0 International License.