Holocene Trend for the Urticaceae Family, in Central Albania

Abstract views: 10 /

PDF downloads: 25
Keywords:
Palynoforms, Paleopalynology, Holocene Trend, Urticaceae Family, Elbasan
Abstract
Regarding to the advanced scientific research trend in the paleopalynology, in this paper we have tried to present data on fossil palynoforms, belonging to the New Holocene period, for representatives of the Urticacee Family (mainly Urtica type). The obtained results from the analysis of fossil pollen, by analyzing the soil sediments, present an overview of the Urticaceae family distribution around the New Holocene period (the last 20 centuries), for the Elbasan area, which lies in Central Albania. The analyzed samples, weighing 0.5 kg of soil, were taken in the field from a depth of 4 m to the surface. These samples were taken at five stations in Elbasan - Central Albania, during the October-December 2022 period, using a dry rotary drilling probe with a diameter of 110 - 130 mm. The main goal to carry out this advanced scientific research has been the presentation of the evolutionary line that the representatives of the Urticaceae family have followed during the New Holocene period. From the analytical processing of the data, we concluded that: 946 Urticaceae Family Palynomorphs (Urtica type) are present in all the soil samples analyzed from 4 m of depth to the earth surface, showing mainly an increasing trend of these palynomorphs, in the earth's surface direction. This result leads us to the opinion: the vegetation change that occurred over the years, is mainly related to the human hand influence, since there is no data on important factors to have influenced the vegetation change.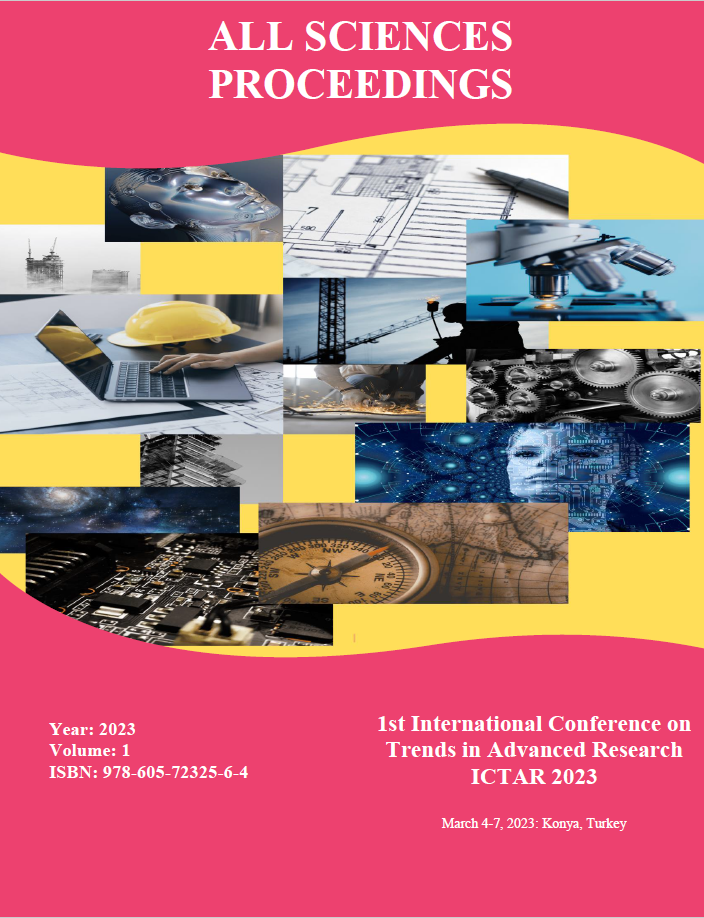 Downloads
How to Cite
Jançe, A., Jançe, A., & Kapidani, G. (2023). Holocene Trend for the Urticaceae Family, in Central Albania. International Conference on Trends in Advanced Research, 1, 157–160. Retrieved from https://as-proceeding.com/index.php/ictar/article/view/197
Conference Proceedings Volume
Section
Conference Papers
License
Copyright (c) 2023 International Conference on Trends in Advanced Research
This work is licensed under a Creative Commons Attribution 4.0 International License.