Advanced Research about Heavy Metals and Microorganisms Soil Presence, in Central Albania

Abstract views: 13 /

PDF downloads: 27
Keywords:
Heavy Metals, Microorganisms, Soil contamination, Nickel, Elbasan
Abstract
To successfully carry out this advanced scientific research about soil pollution, we have obtained data that show us the presence of heavy metals and microorganisms in the soil that can be the soil pollution causes. In this scientific paper, we have presented quantitative data on the presence of some chemical elements (parts of heavy metals) as well as some bacteria present in the soil. Based on the real presence and the maximum criteria that should be, we are able to judge whether we are dealing with contaminated soil. To carry out this work, we took soil samples at depths of 15-25 cm, in five stations, during the period October-December 2022, in Elbasan area, including the strategic points where the city's light and heavy industry operates. It is worth mentioning the fact that Elbasan has always been considered one of the areas of the Albanian state with the greatest atmospheric pollution, whereas the main cause we mention the industries operating in the area, which do not take the necessary measures regarding environmental protection. After processing the data, we reached values above the standards set by the EU Regulation (more than 3 times) of the element nickel (Ni), a fact that leads us to the conclusion that nickel can be the main cause of soil pollution with heavy metals. In addition to industry, soil pollution can also come from activities carried out by humans, where we mention the poor-quality sewage management and the indiscriminate use of organic fertilizers in agriculture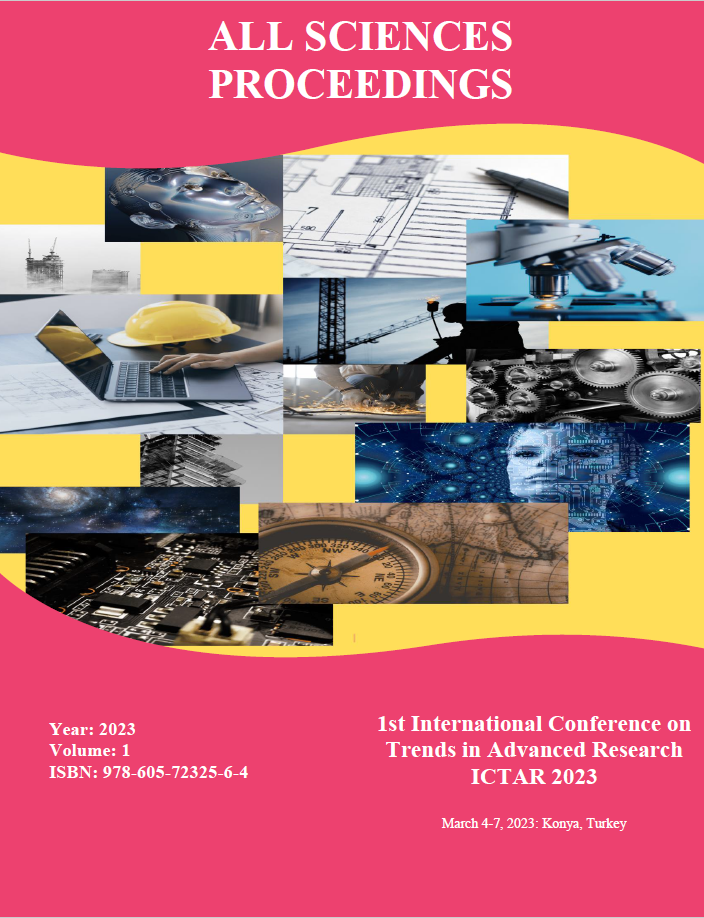 Downloads
How to Cite
Jançe, A., Jançe, A., & Bogoev, V. (2023). Advanced Research about Heavy Metals and Microorganisms Soil Presence, in Central Albania. International Conference on Trends in Advanced Research, 1, 161–164. Retrieved from https://as-proceeding.com/index.php/ictar/article/view/198
Conference Proceedings Volume
Section
Conference Papers
License
Copyright (c) 2023 International Conference on Trends in Advanced Research
This work is licensed under a Creative Commons Attribution 4.0 International License.