Review Of Breast Diagnosis Detection and Classification Based on Machine Learning

Abstract views: 93 /

PDF downloads: 41
Keywords:
Breast Diagnosis, Tumor, Cancer, Classification, Segmentation
Abstract
The most frequent kind of cancer among females is breast cancer (BC). Imaging techniques including mammography, MRI, and ultrasound are often used for diagnosis and screening. Although mammography and ultrasound imaging have improved greatly over the years, they still have their limitations, particularly in the presence of thick breast parenchyma, when it comes to detecting tumors and distinguishing between malignant and benign ones. When compared to other methods for detecting and diagnosing lesions, MRI has the highest specificity and sensitivity because of the superior picture quality it provides. However, even MRI has limitations, notably for diagnosis, that are only partly alleviated by combining it with mammography. Because of the limitations of these imaging methods, patients sometimes have to undergo painful and expensive optics operations only to be sure of a diagnosis. Numerous computational strategies have been developed to improve the sensitivity of BC diagnosis and screening without compromising specificity. Radionics, in particular, is gaining interest in oncology as a method of improving all three of these facets of cancer treatment. The term "radiomics" refers to the practice of extracting various quantitative aspects from a single or several medical imaging modalities, therefore revealing qualities of pictures that are not immediately evident and substantially increasing the diagnostic and prognostic utility of medical imaging. The purpose of this article is to offer a brief summary of the current state of radionics research for BC. The majority of the data points to the promising potential of radiomics in breast cancer diagnosis, classification of BC subtypes and grades, and prognosis of treatment success and recurrence. Several aspects of breast cancer care, including diagnosis, prognosis, prediction, monitoring, image-based intervention, and evaluation of therapy response, stand to benefit from radiomics in the era of personalized medicine.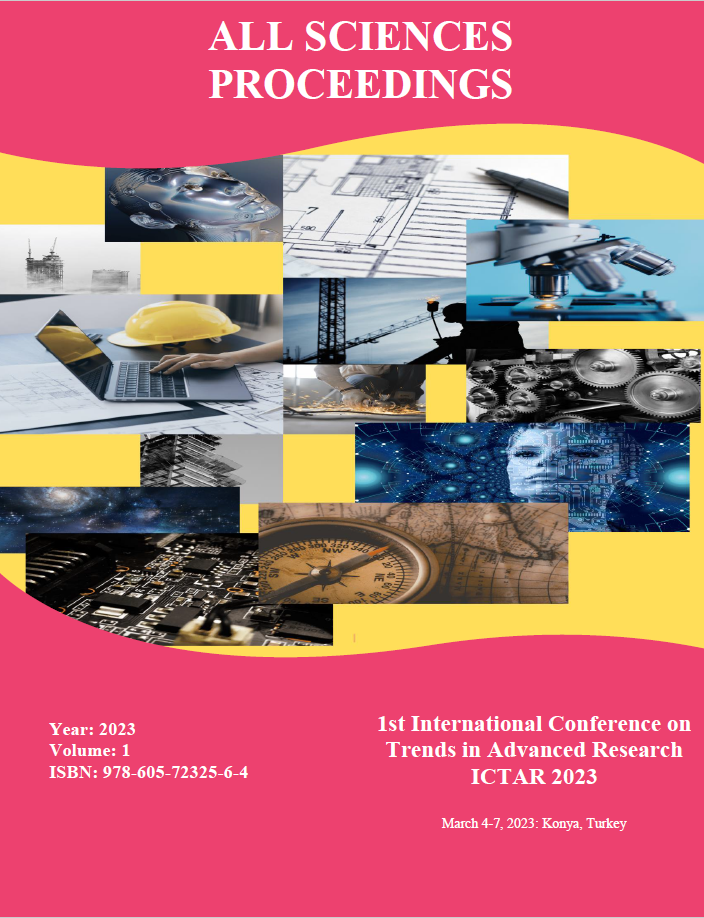 Downloads
How to Cite
khalaf, Z. A., & Ramaha, N. T. (2023). Review Of Breast Diagnosis Detection and Classification Based on Machine Learning. International Conference on Trends in Advanced Research, 1, 222–230. Retrieved from https://as-proceeding.com/index.php/ictar/article/view/209
Conference Proceedings Volume
Section
Conference Papers
License
Copyright (c) 2023 International Conference on Trends in Advanced Research
This work is licensed under a Creative Commons Attribution 4.0 International License.