Financial Innovation and Banking Product Evolution: Potential Trends and Risks

Abstract views: 98 /

PDF downloads: 37
Keywords:
Financial Innovation in Banks, Developing Banking Products, Financial Security Challenges, The Sector is Banking
Abstract
This study aimed to analyze the impact of financial innovation and the development of banking products on the banking sector and the economy in general. Research methodologies based on literature review and previous studies in this field were used. Key findings suggest that financial innovation plays a crucial role in improving banking services, facilitating access to financial services and improving customer experience. Innovative banking products enable customers to access advanced and more efficient banking services. However, security challenges emerge as a vital complement to financial innovation. Banks must consider strengthening security strategies and effectively forecasting the financial risks associated with it, as well as constant attention to cyber security and ways to deal with electronic threats. The conclusions of this research indicate that financial innovation is crucial for the banking sector in the era of digital technology in light of great global competition, and that significant benefits and returns can be achieved from it. In this context, banks must develop sustainable strategies that ensure security and compliance with regulations in this rapidly changing context.
Downloads
Download data is not yet available.
References
Oussama, Thameur. (2022). Financial Technology as a Mechanism for Developing Banking Financial Services in the COVID-19 Crisis: A Case Study of Salam Bank Algeria. In the conference proceedings of "Financial Technology as a Mechanism for Enhancing Digital Financial Inclusion in the COVID-19 Crisis" (p. 4). Algiers, Algeria.
Kanjouk, C. A. (2012). Banking Innovation in the Knowledge Economy. International Journal of Islamic Economics, Volume 10.
Bakhti, J. (2022). Financial Innovation and Financial Engineering and Their Role in the Development of the Financial and Banking Sector. *Algerian Journal of Management Sciences*, 1(01), 85-97.
Al-Bakri, T. Al-Rahoumi (2008). Financial Services Marketing. Jordan: Ithraa Publishing and Distribution.
Meena, M., Rathi, R., & Parimalarani, G. (2020). Impact of Digital Transformation on Employment in Banking Sector. *International Journal of Scientific & Technology Research*, Vol. 9, Issue 01.
Hossain, Skalamgir, Bao, Yukon, Hasan, Najmul & Islam, Farijul. (2020). Perception and Prediction of Intention to Use Online Banking Systems: An Empirical Study Using Extended TAM. *International Journal of Research In Business And Social Science*, Vol. 9, No. 1.
Mujinga, Mathias, Eloff, Mariki & Kroeze, Jan H. (2018). System Usability Scale Evaluation of Online Banking Services: A South African Study. *South African Journal of Science*, Vol. 114, No. 3/4.
Tahir, Safdar Husain, Shah Said, Arif, Fatima Ahmed, Gluzar & Aziz, Qaria. (2018). Does Financial Innovation Improve Performance? An Analysis of Process Innovation Used in Pakistan. Journal of Innovation Economics & Management, Vol. 3, No. 27.
Shani, Qasim Hassan, and Al-Rubaie, Ibrahim Ismaeel Ibrahim (2018). Liability of the Drawee Bank for Honoring a Forged Check Through Electronic Clearing: A Comparative Study. Al-Muhakik Al-Hilli Journal of Legal and Political Sciences, Volume 10, Issue 2, University of Babylon, College of Law, Iraq.
Welsh, Chris. (2016). The Dark Side of Technology. Finance & Development, International Monetary Fund, September 2016, p. 17.
Al-Zahari, Z., & Hajjaj, N. (2018). Financial Technology and the Financial Payment Revolution: Reality and Prospects. Al-Ijtehad Journal of Legal and Economic Studies, Volume 07, p. 69.
Abdulhakim, I., & Jamal, J. (2020). Modern Financial Technology andp Its Impact on Banks and Financial Institutions. *Al-Asil Journal of Economic and Administrative Research*, 4(1), 113-126.
Abu Karsh, A. M. (2019). The New Era of Financial Technology "Fintech." *Journal of Financial and Banking Studies*, 26(vol), p(11)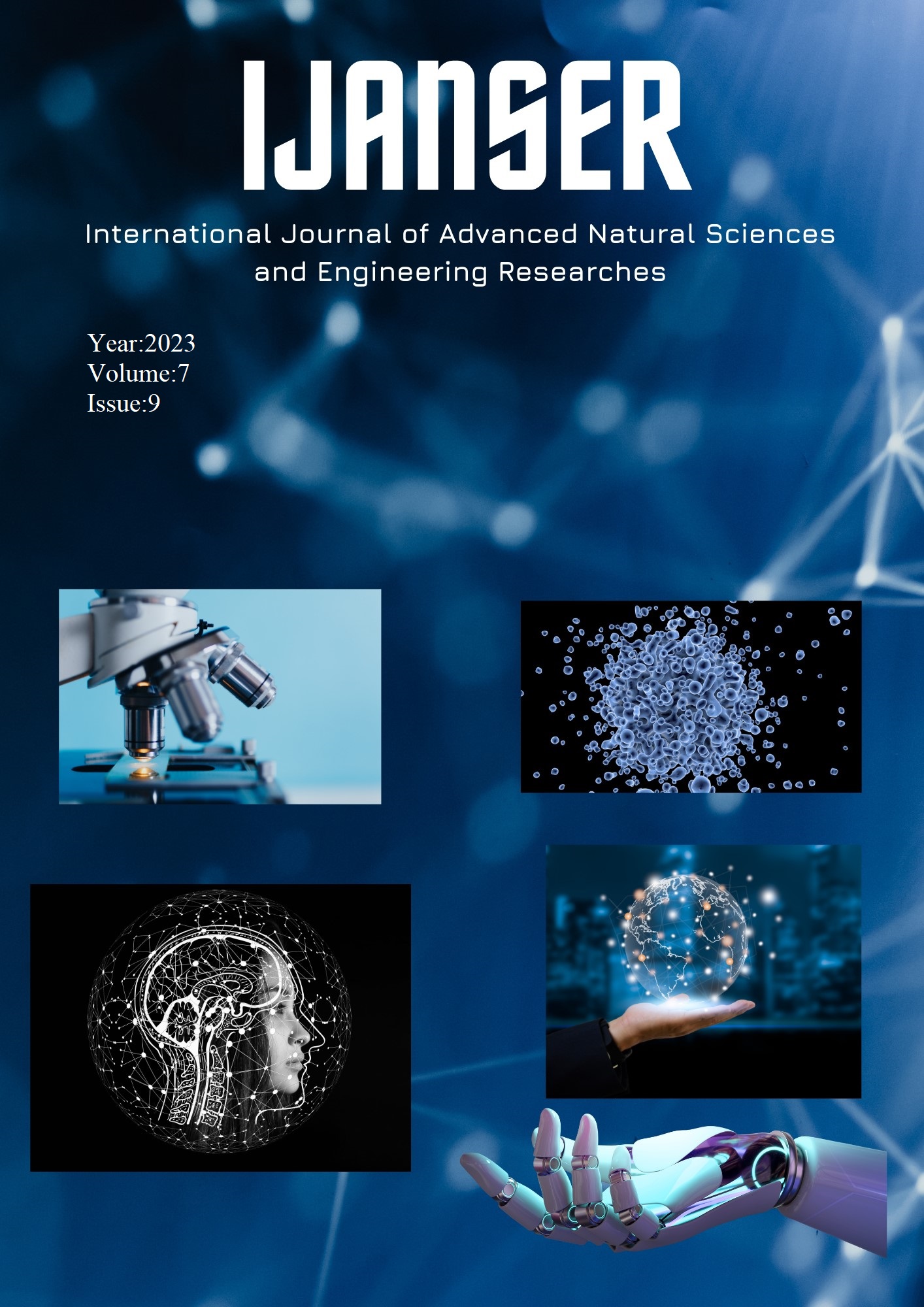 Downloads
How to Cite
Oussama, T. (2023). Financial Innovation and Banking Product Evolution: Potential Trends and Risks. International Journal of Advanced Natural Sciences and Engineering Researches, 7(9), 129–133. https://doi.org/10.59287/ijanser.1520
Conference Proceedings Volume