The Influencing Factors on Self-Esteem of Adolescents

Abstract views: 49 /

PDF downloads: 35
Keywords:
Adolescence, Self-Esteem, Attachment, Parent, Gender
Abstract
Self-esteem in adolescents has a very big impact on how they see themselves, how they value it and the relationships they create. Self-esteem is a general assessment of the value of the individual, which can be expressed positively or negatively towards oneself. Its development begins at birth and continues to change under the influence of experience. During adolescence, self-esteem is directly influenced by the main factor that is the family. The relationship a child builds with parents at birth comes as a result of secure attachment or insecure attachment. The aim of this study will be to analyze the correlation between selfesteem and the main factor influencing self-esteem, which is attachment parenting. This study is based on research questions that have as their main objective the relationship between self-esteem and the factors that affect it, in adolescents. For this purpose, a sample of 90 students aged 15-18 years were randomly selected from the state high school (Zejmen school, Albania). This research is based on quantitative data collection. Two questionnaires were used including the Inventory Parent and Peer Attachment Scale (IPPA) and the self-assessment scale. The results of the study showed obvious links between self-esteem and attachment. The teens showed high self-esteem and a secure attachment with their parents. Attachment turned out to have a significant relationship with self-esteem and the more secure the attachment the higher the self-esteem would result. Regarding the gender differences between girls and boys in the level of selfesteem, no significant differences were found.
Downloads
Download data is not yet available.
References
Baumrind, D. (1971). Current patterns of parental authority. Developmental Psychology, 4(1, Pt.2), 1–103. https://doi.org/10.1037/h0030372
Rosenberg, M. (1979). Conceiving the self. New York: Basic Books.
Cassidy, J., & Berlin, L. J. (1994). The insecure/ambivalent pattern of attachment: Theory and research. Child development, 65(4), 971-991. Doi:10.2307/1131298
Chapman, J.W. (1988). Learning disabled children's self- concepts. Review of Educational Research, 58(3), 347-371.
Bowlby, J. (1982). Attachment and loss, Vol. I. Attachment (2nd ed.). New York: Basic Books. (Original work published 1969).
Collins, W. A., & Russell, G. (1991). Mother-child and father-child relationships in middle childhood and adolescence: A developmental analysis. Developmental Review, 11(2), 99–136.
Darling, N., & Steinberg, L. (1993). Parenting style as context: An integrative model.Psychological Bulletin, 113(3), 487496.Doi:10.1037/0033-
113.3.487
Ainsworth, M. D. S., Blehar, M. C., Waters, E., & Wall, S. (1978). Patterns of attachment: A psychological study of the strange situation. Hillsdale, NJ: Erlbaum.
Dhal, A., Bhatia, S., Sharma, V., &Gupta, P. (2007). Adolescent self-esteem, attachment and loneliness. Journal of Indian Association for Child
and Adolescent Mental Health, 3(3), 61-63
Doyle, A. B., & Markiewicz, D. (2005). Parenting, Marital Conflict and Adjustment From Early- to MidAdolescence: Mediated by Adolescent Attachment Style? Journal of Youth and Adolescence, 34(2), 97–110.
Simpson, J. A., Collins, W. A., Tran, S., & Haydon, K. C. (2007). Attachment and the experience and expression of emotions in romantic relationships:a developmental perspective. Journal of Personality and Social Psychology, 92(2), 355. Doi:10.1037/0022-3514.92.2.355
Emler, N. (1990). A Social psychology of reputation. European Review of Social Psychology 1, 171-193.
Erikson, E.H. (1985). The life cycle completed: A review. New York: W.W. Norton.
Paterson, J., Pryor, J., &Field, J. (1995). Adolescent attachment to parents and friends in relation to aspects of self-esteem. Journal of Youth and Adolescence, 24, 365-376. Doi:10.1007/BF01537602
Steinberg, L., Mounts, N., Lamborn, S., & Dornbusch, S. (1991). Authoritative parenting andadolescent adjustment across various ecological niches. Journal of Research on Adolescence, 1, 19-36.
Waters, E., Hamilton, C. E., & Weinfield, N. S. (2000). The stability of attachment security from infancy to adolescence and early adulthood: General introduction. Child Development, 71(3), 678-683.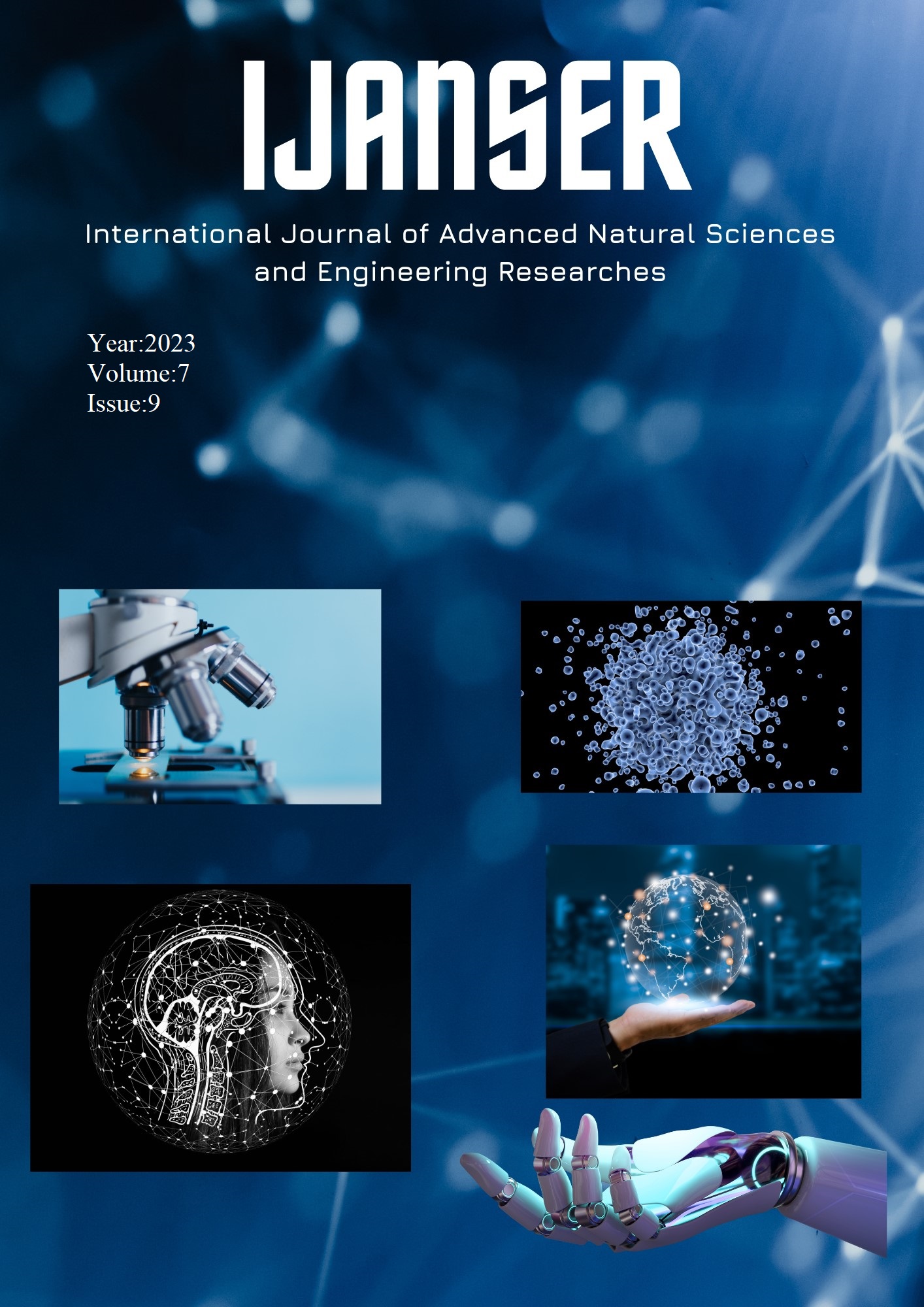 Downloads
How to Cite
Xhani, D. (2023). The Influencing Factors on Self-Esteem of Adolescents. International Journal of Advanced Natural Sciences and Engineering Researches, 7(9), 181–188. https://doi.org/10.59287/ijanser.1527
Conference Proceedings Volume