Synthesis and Optimisation of Cinnamomum Zeylancium Loaded PLGA Nanoparticles

Abstract views: 3 /

PDF downloads: 1
Keywords:
Poly Lactic-co-Glycolic Acid (PLGA), Polymeric Nanoparticles, In-vitro studies, Cinnamon, Kinetic Release Study
Abstract
The capacity of nanoscale drug delivery systems to condense a variability of healing agents has been established. By encapsulating these plant extracts, the solubility and stability of drugs is increased. Cinnamon is a possible medicine for several curable diseases, such as diabetes. Nanoencapsulation of Cinnamomum zeylanicum powder was carried out using the solvent evaporation method to improve its bioavailability as a medication. The effect from PVA (polyvinyl alcohol) and Pluronic F-68 on organic solvents and surface-active agents has been investigated.  Various parameters such as sonication time, outcome of PLGA content, effect of drug content was studied for optimization of Cinnamon loaded PLGA nanoparticles.
References
G. Mohammadi, E. Namadi, A. Mikaeili, P. Mohammadi, and K. Adibkia, "Preparation, physicochemical characterization and anti-fungal evaluation of the Nystatin-loaded Eudragit RS100/PLGA nanoparticles," J. Drug Deliv. Sci. Technol., vol. 38, pp. 90–96, 2017.
U. D. Bret, N. S. Lakshmi, and C. T. Laurencin, "Biomedical Applications of Biodegradable Polymers," J. Polym. Sci. Part B Polym. Phys., vol. 3, no. 49, pp. 832–864, 2011.
M. Esfandyari-Manesh et al., "Study of antimicrobial activity of anethole and carvone loaded PLGA nanoparticles," J. Pharm. Res., vol. 7, no. 4, pp. 290–295, 2013.
Bohrey, S., Chourasiya, V., & Pandey, A. (2016). Polymeric nanoparticles containing diazepam: preparation, optimization, characterization, in-vitro drug release and release kinetic study. Nano Convergence, 3(1), 1-7.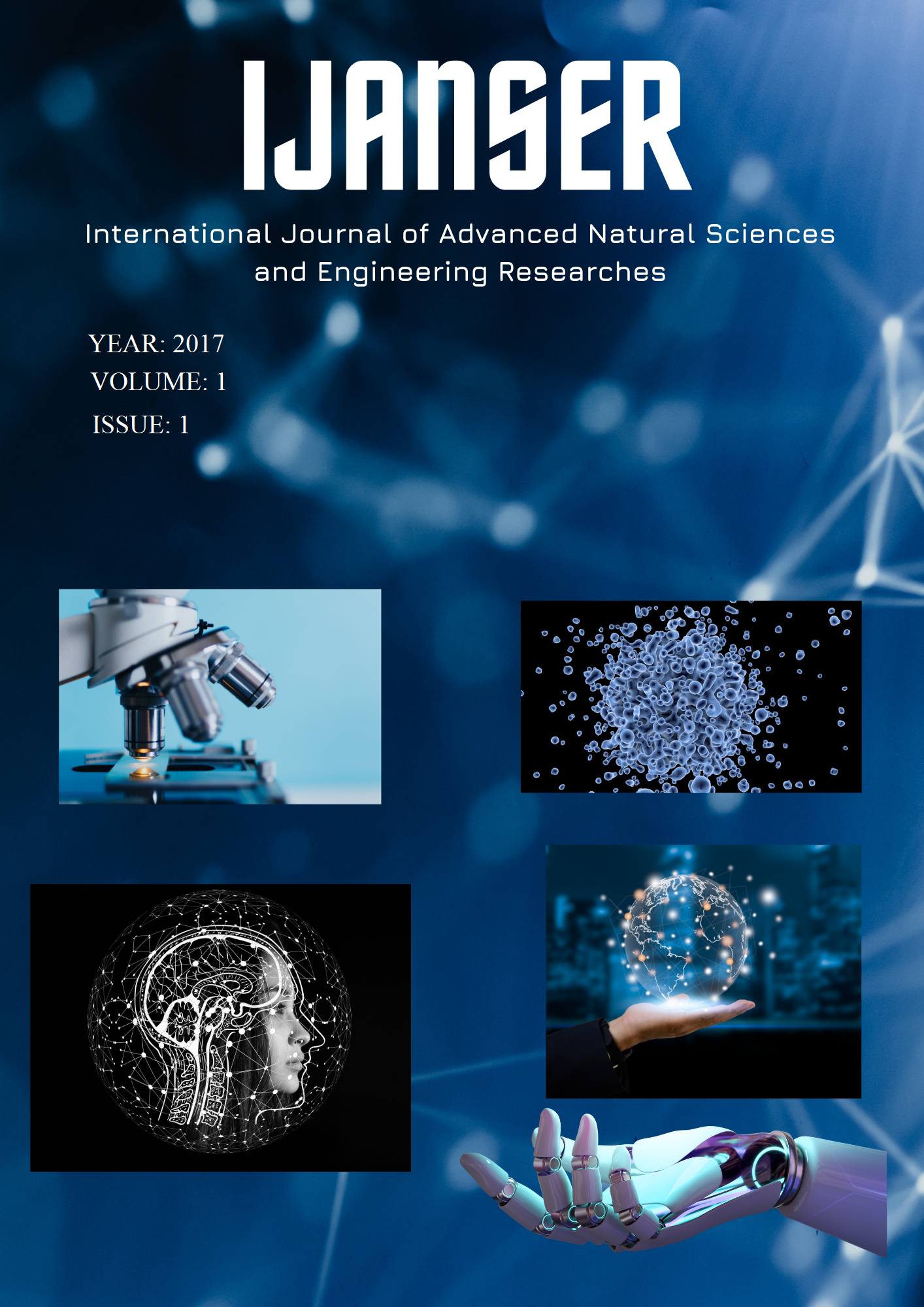 Downloads
How to Cite
Kumari, V. (2017). Synthesis and Optimisation of Cinnamomum Zeylancium Loaded PLGA Nanoparticles. International Journal of Advanced Natural Sciences and Engineering Researches, 1(1), 1–4. https://doi.org/10.59287/ijanser.46