ns-3 Ağ Simülatörü ile OpenSSL Kütüphanesinin Entegre Edilmesi ve Bir Kimliği Doğrulanmış Şifrelemenin Uygulanması

Abstract views: 0 /

PDF downloads: 0
Keywords:
ns-3, OpenSSL, CMake, Ağ Simülatörü, Kimliği Doğrulanmış Şifreleme
Abstract
Güvenlik, günümüz iletişim teknolojilerinin olmazsa olmazlarındandır. İletişim halindeki taraflar arasında akan ağ trafiğinin gizliliğinden ve bütünlüğünden emin olabilmek son derece önemlidir. Bunları sağlamak için geliştirilmiş algoritmalar ve protokoller güvenliğin sağlanmasının yanı sıra sanal özel ağlar gibi ağ erişilebilirliğinin kontrol edilebildiği özel ağların oluşturulmasında da kullanılabilir. Anahtar değişiminden şifrelemeye/deşifrelemeye, ordan dijital imzalamaya kadar birçok uygulama alanına sahip bu algoritmalar ve protokollerin öğretimi için her ne kadar fiziksel ağ ortamı oluşturup kullanmak öğretimin kalitesini artıracak olsa da böyle bir ortamın kurulması ve devamlılığının sağlanabilmesi her açıdan maliyetlidir. Bu yüzden bu tür eğitimler sırasında genellikle ağ simülatörleri kullanılır. Geliştirilen kriptografik algoritmalar ve protokoller simülatör ortamına entegre edilerek nasıl çalıştıkları uygulamalı olarak gösterilir ve ağ protokollerinin çalışma performansına etkisi bu çalışmalar sırasında gözlemlenebilir. Bu çalışmada biz ücretsiz, açık kaynak ve kaliteli destek ekibine sahip olması nedeniyle akademik çalışmalarda sıklıkla kullanılan ns-3 ağ simülatörünü ve uluslararası standartların belirlemiş olduğu kriptografik algoritma ve protokolleri içeren OpenSSL kütüphanesini kullandık. Çalışmamızın amacı OpenSSL kütüphanesini ns-3 ağ simülatörüne entegre etmektir. Özellikle ifade etmek gerekirse, biz bu çalışmada OpenSSL kütüphanesinin ve ns-3 ağ simülatörünün kurulumunun nasıl yapılması gerektiğini ve OpenSSL kütüphanesini ns-3 ağ simülatörüne entegre edebilmek için ns-3 simülatörünün yapılandırma dosyalarında ne tür düzenlemeler yapılması gerektiğini gösterdik. Son olarak, 256 bitlik anahtar kullanan ve Galois/Counter modunda çalışan AES algoritmasının ns-3 ağ simülatöründe var olan bir örnek simülasyon programına nasıl eklenmesi gerektiğini açıkladık. Çalışmamızın ağ/bilgisayar/IoT vb. güvenliği dersleri veren akademisyenler için uygulamalı gösterim konusunda faydalı olacağı kanaatindeyiz.
References
Özkan, S. (2017). CVE Details. Retrieved, 16, 2017.
Henderson, T. R., Lacage, M., Riley, G. F., Dowell, C., & Kopena, J. (2008). Network simulations with the ns-3 simulator. SIGCOMM demonstration, 14(14), 527.
Viega, J., Messier, M., & Chandra, P. (2002). Network security with OpenSSL: cryptography for secure communications. " O'Reilly Media, Inc.".
Ozgur, U., Tonyali, S., & Akkaya, K. (2016, November). Testbed and simulation-based evaluation of privacy-preserving algorithms for smart grid ami networks. In 2016 IEEE 41st Conference on Local Computer Networks Workshops (LCN Workshops) (pp. 181-186). IEEE.
Al Mazroa, A., & Arozullah, M. (2015). Securing the user equipment (UE) in LTE networks by detecting fake base stations.
Kishiyama, B., Guerrero, J., & Alsmadi, I. (2023). Security Policies Automation in Software Defined Networking. Available at SSRN 4384690.
Benin, J., Poumailloux, J., Owen, H., & Bouabdallah, A. (2012, June). Impact of pseudonym subsequent pre-computation and forwarding in hybrid vehicular networks. In Proceedings of the ninth ACM international workshop on Vehicular inter-networking, systems, and applications (pp. 123-126).
Cunsolo, V. D., Distefano, S., Puliafito, A., & Scarpa, M. (2009, December). Achieving information security in network computing systems. In 2009 Eighth IEEE International Conference on Dependable, Autonomic and Secure Computing (pp. 71-77). IEEE.
How I managed to run libcoap in DCE 1.9. (n.d.). How I Managed to Run Libcoap in DCE 1.9. https://groups.google.com/g/ns-3-users/c/t4dH9teYiIQ/m/bnyfwTYdDwAJ
The Waf Book. (n.d.). The Waf Book. https://waf.io/book/
Nguyen, K., Nguyen, T., & Phan, Q. S. (2022, May). Analyzing the CMake build system. In Proceedings of the 44th International Conference on Software Engineering: Software Engineering in Practice (pp. 27-28).
Katz, J., & Lindell, Y. (2020). Introduction to modern cryptography. CRC press.
Installation - Nsnam. (n.d.). Installation - Nsnam. https://www.nsnam.org/wiki/Installation#Prerequisites
Releases - Nsnam. (n.d.). Releases – Nsnam. | Ns-3. https://www.nsnam.org/releases/
Downloads – OpenSSL. Downloads – OpenSSL. https://www.openssl.org/source/
Releases – OpenSSL GitHub. Releases – OpenSSL GitHub. https://github.com/openssl/openssl/releases
AES-GCM Cipher Demo – OpenSSL GitHub. AES-GCM Cipher Demo – OpenSSL GitHub. https://github.com/openssl/openssl/blob/openssl-3.1.0/demos/cipher/aesgcm.c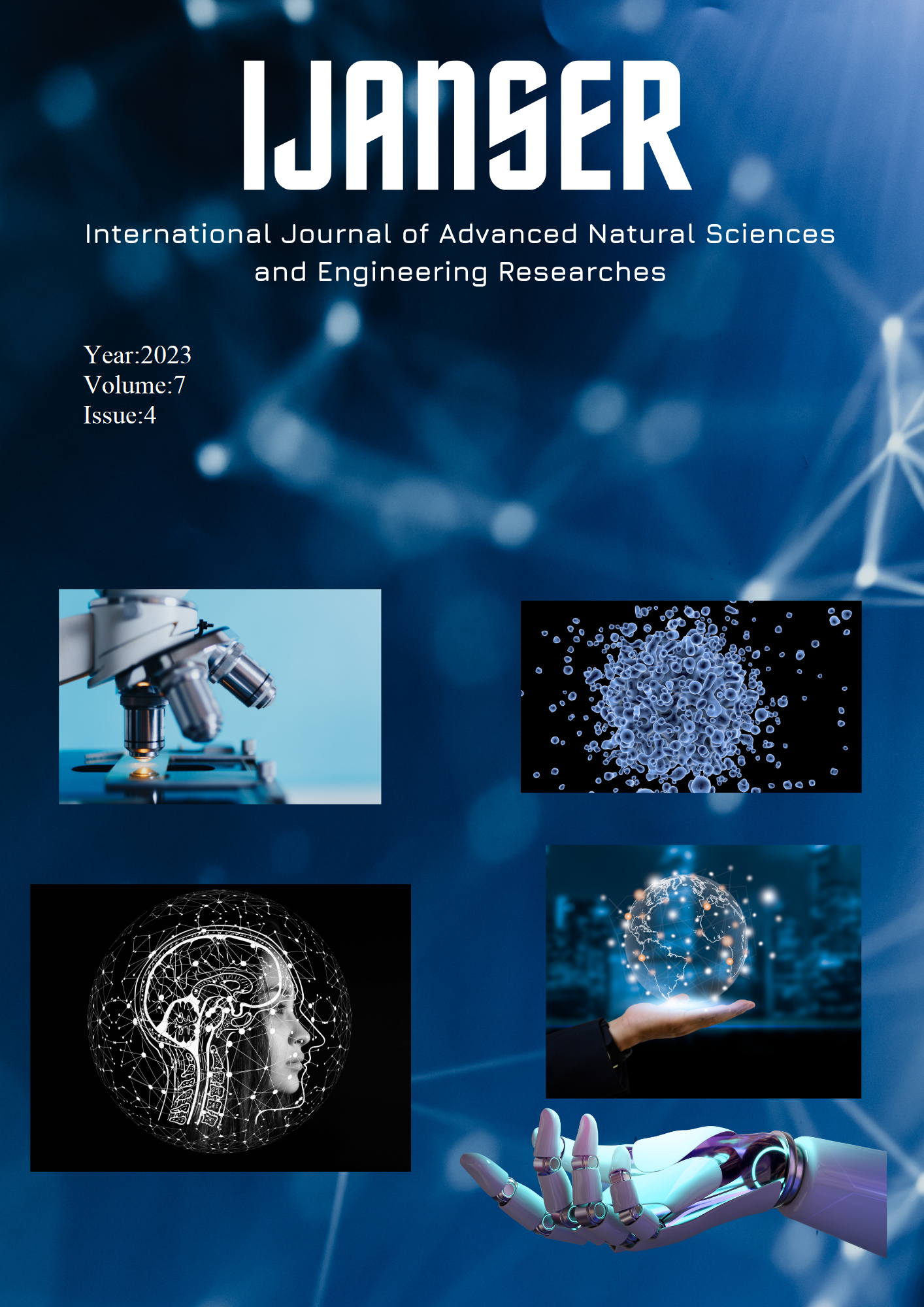 Downloads
How to Cite
Tonyalı, S. (2023). ns-3 Ağ Simülatörü ile OpenSSL Kütüphanesinin Entegre Edilmesi ve Bir Kimliği Doğrulanmış Şifrelemenin Uygulanması . International Journal of Advanced Natural Sciences and Engineering Researches, 7(4), 119–124. https://doi.org/10.59287/ijanser.566