Integration of Renewable Energy in Green Hydrogen Generation

Abstract views: 0 /

PDF downloads: 0
Keywords:
Photovoltaic System, MPPT Technique, Perturbation and Observation, Optimization, DC/DC Converter, Green Hydrogen
Abstract
The inclusion of renewable energies, especially photovoltaic energy in the green hydrogen production is a very promising idea in the field of energy. However, these sources are unstable and susceptible to a variety of atmospheric influences, including temperature and illumination, for this reason, we must address these issues before we can adopt renewable energy as a major source in hydrogen production. Using Matlab software, we will construct an autonomous photovoltaic system that uses a DC-DC boost converter to link the PV array to the load. To improve the efficiency of the photoelectric power, we will utilize the perturbation and observation MPPT approach. 
References
Hossain, Md Biplob, et al. "Modeling and performance analysis of renewable hydrogen
Kharef Fatima Zohra,Memoire Master Commande MPPT pour les panneaux photovoltaïques en ombrage,2020-2021.
Salman Salman, Xin AI,Design of a P-&-O algorithm based MPPT charge controller for a stand-alone 200W PV system.2018.
Habbati Bellia, Ramdani Youcef. A detailed modeling of photovoltaic module using MATLAB,16 May 2014.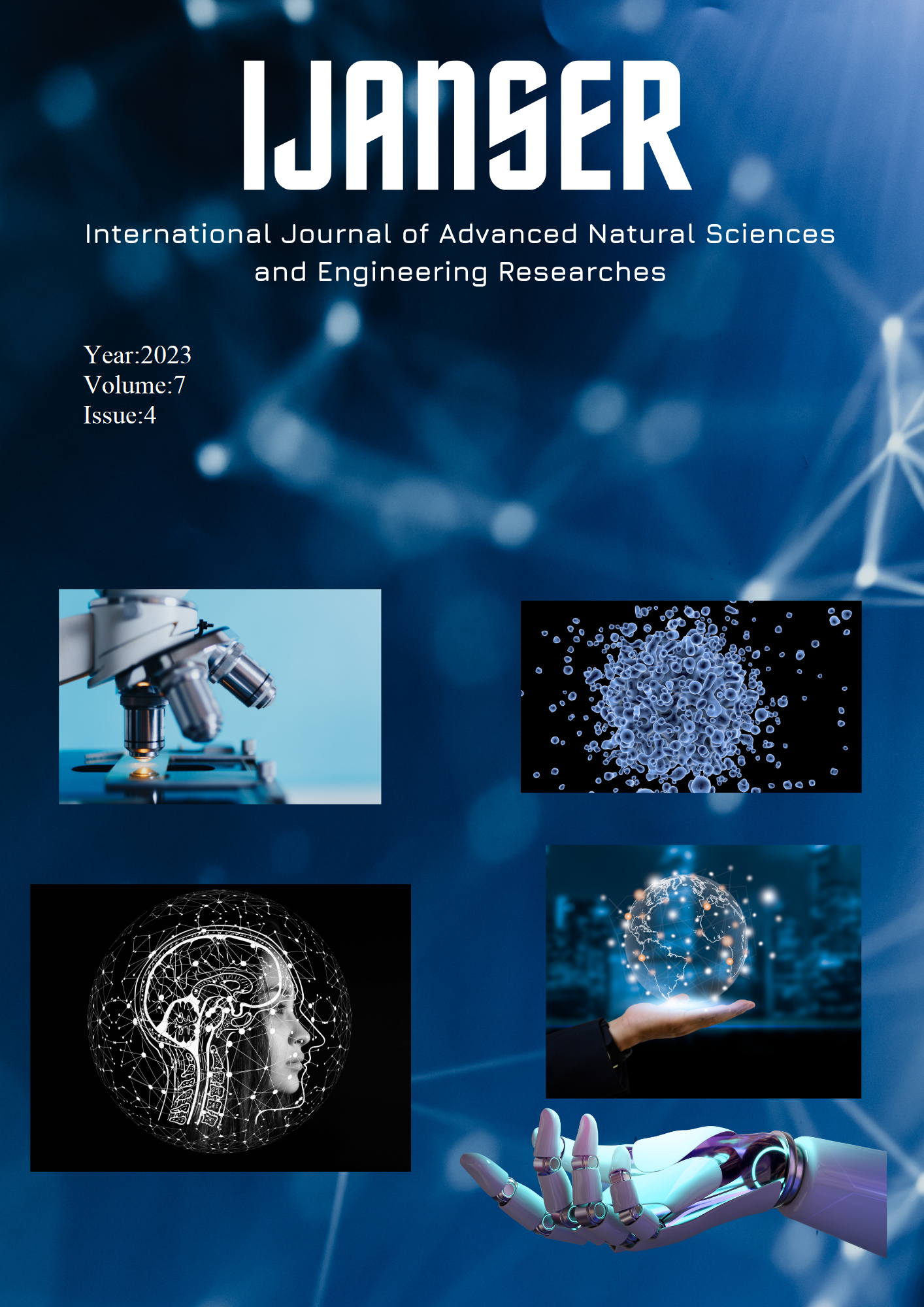 Downloads
How to Cite
Yacine, B., & Abderrahim , Z. (2023). Integration of Renewable Energy in Green Hydrogen Generation. International Journal of Advanced Natural Sciences and Engineering Researches, 7(4), 143–147. https://doi.org/10.59287/ijanser.579