Necessity of Enterprise Resource Planning Systems for Small and Medium-sized Enterprises

Abstract views: 0 /

PDF downloads: 0
Keywords:
Digitalization, SME, Life Cycle, ERP, Technological Platforms
Abstract
For small and medium-sized enterprises (SMEs), the advantages of ERP systems are obvious. Many small businesses initially use different software and applications to manage each business process, such as separate programs for invoicing, finance, sales, etc. However, these programs are not integrated with each other, which can cause problems such as data loss between different databases, errors caused by manual data entry, and time-consuming manual processes.
However, ERP systems provide a single, integrated system that connects all important business processes, reducing data loss and errors. With the help of an ERP system, businesses can manage finances more efficiently, implement more consistent sales and marketing strategies, better plan and organize production and logistics processes, and manage human resources more effectively.
However, ERP systems also have some disadvantages, such as implementation costs and time-consuming implementation. In addition, businesses should choose an ERP system according to the number of their staff and the complexity of their processes to best suit their needs.
The efficient operation of small and medium-sized enterprises (SMEs) and the growth of their performance is facilitated by the use of various technologies/techniques. Covid19 has highlighted even more the importance of using these technologies - which differ from sector to sector - but at what point during the company's life cycle does an SME reach the stage where it already needs a complex, integrated business management system ERP?   
References
K. Ternai. (2020) Industry 4.0 from the perspective of ERP ecosystems. Management Science / Budapest Management Review, 51, 6, 56–68. https://doi.org/10.14267/VEZTUD.2020.06.06
Á. Sándor and Á. Gubán. (2021) A Measuring Tool for the Digital Maturity of Small and Medium-Sized Enterprises, MANAGEMENT AND PRODUCTION ENGINEERING REVIEW 12: 4 pp. 133-143. 11 p.
Á. Sándor and Á. Gubán. (2022) A multi-dimensional model to the digital maturity life-cycle for SMEs, International Journal of Information Systems and Project Management 10 : 3 pp. 58-81. 24 p.
The Digital Transformation of SMEs. [Online]. Available: https://www.oecd-ilibrary.org/sites/9816a98d-en/index.html?itemId=/content/component/9816a98d-en
S. Bódi. (2021) A gyermekek jogai, In: Alapjogok, Az emberi jogok alkotmányos védelme Magyarországon, szerk. Bódi S.-Schweitzer G., Budapest, Ludovika kiadó, 451-466. ISBN 978-963-531-399-0.
I. Štempeľová and O. Takáč. (2023) Implementation of elements of intelligent agriculture in informatics lessons with regards to the support of intersubject relationships, INTED2023 Proceedings, pp. 5968-5973.
D. Paksi, M. Csóka and N. Annuš. (2022) An Overview of Modern Methodological Approaches of IT Education. Palma: IATED Academy, EDULEARN22 Proceedings. 5812-5817 p. ISBN: 978-84-09-42484-9.
N. Annuš and O. Takáč. (2022) Algorithmic and simulation-based teaching of computer science and mathematics in higher education. 15th annual International Conference of Education, Research and Innovation. Seville: IATED Academy,. 4904-4911 p. ISBN: 978-84-09-45476-1. https://doi.org/10.21125/iceri.2022.1184
O. Takáč and L. Végh. (2021) Creation of 3D models of real objects in the teaching of computer science, ICERI2021 Proceedings, pp. 5723-5727.
O. Takáč, D. Hrubý and V. Cviklovič. (2011) Possibilities of navigation of mobile agricultural robots on the principle of the geometrical objets detections. 1, Bucharest: UNIV Agricultural Sciences & Veterinary Medicine Bucharest, p. 206-208. ISSN: 2284-7995.
O. Nagy and R. Zs. Szabó. (2021) Construction industry 4.0 • Construction 4.0. Hungarian Science, 182, 90–96. https://doi.org/10.1556/2065.182.2021.1.13
J. Nagy. (2019) The concept of Industry 4.0 and its critical issues - based on company interviews. Management Science / Budapest Management Review, 50, 1, 14–26. https://doi.org/10.14267/veztud.2019.01.02
J. Manyika et al. (2016) Digitalization Globalization: The New Era of Global Flows. [Online]. Available: http://www.mckinsey.com/business-functions/digital-mckinsey/our-insights/digital-globalization-the-new-era-of-global-flows
M.A. Kumar and D.N. Ayedee. (2020) Technology Adaptation: A Solution for SMEs to Overcome Problems during COVID-19. Forthcoming, Academy of Marketing Studies Journal, 25, 1.
A. Moeuf, R. Pellerin, S. Lamouri, et al. (2018) The industrial Management of SMEs in the Era of Industry 4.0. International Journal of Production Research, 56, 3, 1118–1136. https://doi.org/10.1080/00207543.2017.1372647
O. Khadrouf, M. Chouki, M. Talea, et al. (2020) Influence of SME Characteristics on the Implementation of ERP. Telkomnika (Telecommunication Computing Electronics and Control), 18, 4, 1857–1865. https://doi.org/10.12928/TELKOMNIKA.V18I4.13537
Market Share Analysis: ERP Software, [Online]. Available: https://www.gartner.com/en/documents/3985627/market-share-analysis-erp-software-worldwide-2019
Market Share Analysis: ERP Software, [Online]. Available: https://gtnr.it/33itnbE
Automated company management system for small and medium-sized companies. [Online]. Available: https://www.revolution.hu/deep/deep-erp
Microsoft Dynamics 365 Documentation. [Online]. Available: https://docs.microsoft.com/hu-hu/dynamics365/
ERP for small and medium enterprises. [Online]. Available: https://www.sap.com/hungary/products/erp-financial-management/small-business-erp.html
12 Core ERP Features. [Online]. Available: https://www.netsuite.com/portal/resource/articles/erp/erp-features.shtml
N. Annuš, M. Csóka and D. Paksi. (2023) Learning Management Systems and Their Possibilities in Education - Case of Slovakia. 17th International Technology, Education and Development Conference, 6981-6986 p. ISBN 978-84-09-49026-4. https://doi.org/10.21125/inted.2023.1896
J. Schlichter, K. Klyver and A. Haug. (2020) The Moderating Effect of ERP System Complexity on the Growth–Profitability Relationship in Young SMEs. Journal of Small Business Management, 59, 4, 601–626. https://doi.org/10.1111/jsbm.12502
J. Udvaros and N. Forman. (2023) Artificial Intelligence and Education 4.0, INTED2023 Proceedings, pp. 6309-6317. https://doi.org/10.21125/inted.2023.1670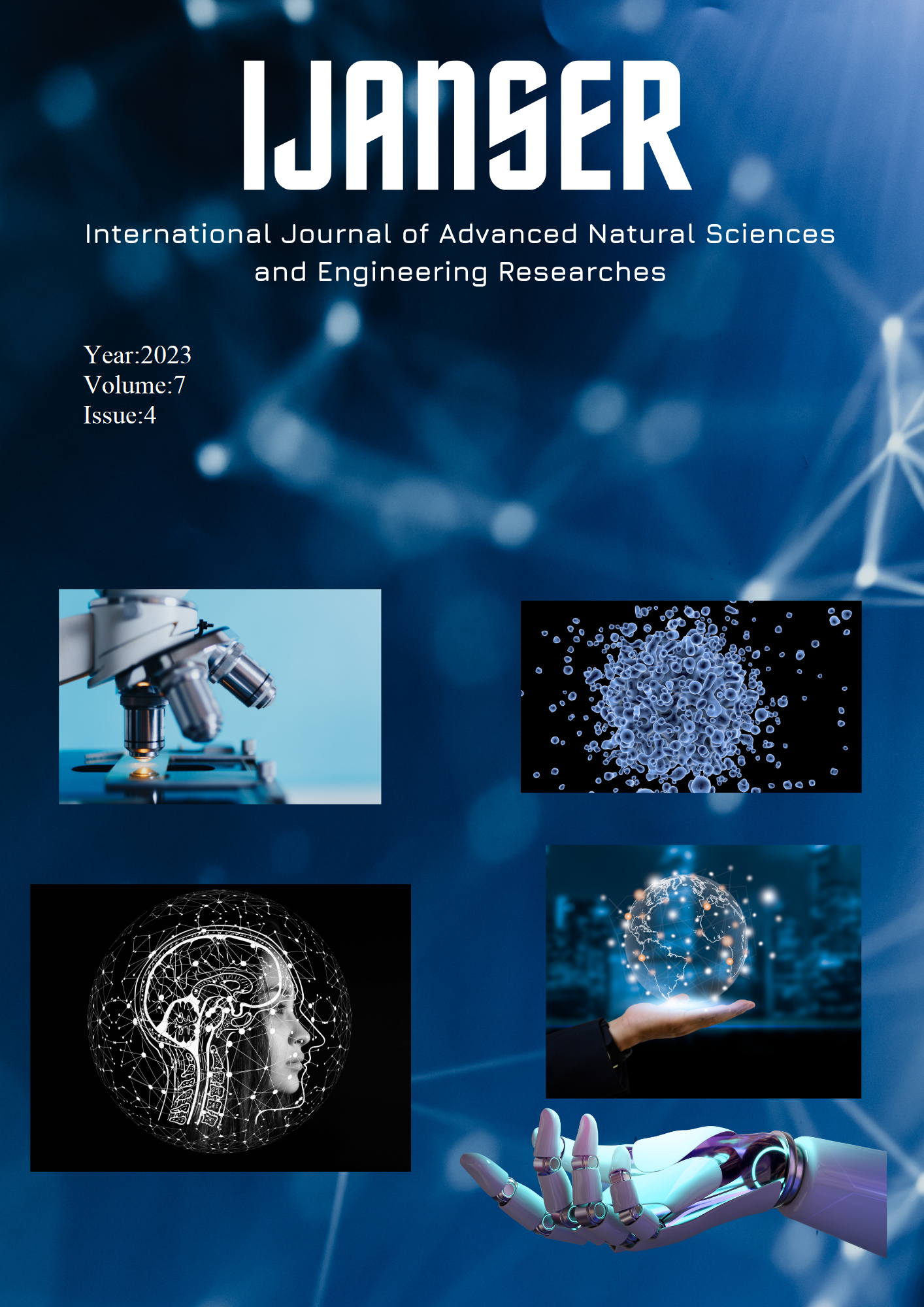 Downloads
How to Cite
Gubán, Ákos, Sándor, Ágnes, Udvaros, J., & Gubán, M. (2023). Necessity of Enterprise Resource Planning Systems for Small and Medium-sized Enterprises. International Journal of Advanced Natural Sciences and Engineering Researches, 7(4), 235–240. https://doi.org/10.59287/ijanser.706