Building partial 3D models of cultural monuments

Abstract views: 0 /

PDF downloads: 0
Keywords:
Photogrammetry, 3D Models, Pix4D, Tie-Points, Culture Heritage
Abstract
"Contemporary society does not value the cultural heritage of its ancestors", is often heard. But this is not always due to people's reluctance and indifference. There are also objective reasons. Many cultural monuments cannot be maintained because of property rights and other intentions of the owners, sometimes because of lack of funds or because of political reasons - after the change of political regime there is no longer a strong motivation to protect and maintain the cultural monuments of the past regime. These monuments are slowly disappearing and are inevitably being gnawed by the ravages of time. This situation has not been helped by the COVID 19 pandemic, and it is not helped by the current post-pandemic era. The modern age and the modern technologies it has brought with it, even in the area of heritage protection, can be of great help to us. Everyday devices such as mobile phones, tablets and other ICT devices, which can be used to create 3D models without the need for professional equipment, are a good tool for preserving cultural heritage in digital form for an almost indefinite period of time. Therefore, this possibility is becoming accessible to the general public, even to individuals. We are already witnessing a rapid expansion of computer science and it can therefore be assumed (as our own experience has already taught us) that what we cannot currently complete or process perfectly, we may be able to do in the future. It therefore makes sense to address this issue. It is not always necessary to create a perfect model of a large building, but sometimes it is enough to preserve, for example, one wall, a fresco or a part of a real monument. And this is the area we will focus on in our paper.
References
M. Quintilla-Castán a L. Hernández, "Generation of a digital archive of heritage, with drones in rural
areas," DISEGNARECON, zv. 15, %1. vyd.29, 2022.
O. Takáč, L. Végh (2021) CREATION OF 3D MODELS OF REAL OBJECTS IN THE TEACHING OF COMPUTER SCIENCE, ICERI2021 Proceedings, pp. 5723-5727.
O. Takáč, L. Végh (2021) USAGE OF UAVS IN THE PROTECTION OF CULTURAL HERITAGE IN THE TEACHING OF COMPUTER SCIENCE, INTED2021 Proceedings, pp. 9987-9992.
O. Takáč, L. Végh (2021) POSSIBILITIES OF USING PHOTOGRAMMETRY IN THE TEACHING PROCESS, EDULEARN21 Proceedings, pp. 9237- 9242.
M. Gubán, J.Udvaros. (2022) Új módszerek a
raktárkészlet ellenőrzés területén. Logisztikai trendek és legjobb gyakorlatok 8 : 1 pp. 39-42., 4 p. https://doi.org/10.21405/logtrend.2022.8.2.7
J. Udvaros, Á. Gubán and M. Gubán. (2019) Methods of artificial intelligence in economical and logistical education. eLearning and Software for Education Conference, pp. 414–421. http://dx.doi.org/10.12753/2066-026x-19-055
Fülöp, M.T.; Gubán, M.; Gubán, Á.; Avornicului, M. Application Research of Soft Computing Based on Machine Learning Production Scheduling. Processes 2022, 10, 520. https://doi.org/10.3390/pr10030520
Á. Sándor, Á. Gubán: A multi-dimensional model to the digital maturity life-cycle for SMEs,International Journal of Information Systems and Project Management 10 : 3 pp. 58-81. , 24 p. (2022)
J. Udvaros and N. Forman. (2023) Artificial Intelligence and Education 4.0, INTED2023 Proceedings, pp. 6309- 6317. https://doi.org/10.21125/inted.2023.1670
M. Gubán, J. Udvaros. A Path Planning Model with a Genetic Algorithm for Stock Inventory Using a Swarm of Drones. Drones. 2022; 6(11):364. https://doi.org/10.3390/drones6110364
J. Udvaros, N. Forman, L. Szabó, K. Szabó (2022) THE IMPORTANCE OF TEACHING DRONES IN LOGISTICS, ICERI2022 Proceedings, pp. 3286-3290. doi: 10.21125/iceri.2022.0811
J. Udvaros and K. Czakóová. (2021) Developing of computational thinking using microcontrollers and simulations, EDULEARN21 Proceedings, pp. 7945- 7951. https://doi.org/10.21125/edulearn.2021.1619
J. Udvaros. (2019). Teaching Object Oriented Programming By Visual Devices, eLearning and Software for Education 15 pp. 407-413. Paper: 7, 7 p. https://doi.org/10.12753/2066-026X-19-054
J. Udvaros and L. Végh. (2020). New teaching methods by using microcontrollers in teaching programming. eLearning and Software for Education 2020. Bukarest 1 pp. 630-637. Paper: 82 , 8 p. http://doi.org/10.12753/2066-026X-20-119
S. Bódi (2021). A gyermekek jogai, In: Alapjogok, Az emberi jogok alkotmányos védelme Magyarországon, szerk. Bódi S. Schweitzer G., Budapest, Ludovika
kiadó, 451-466. ISBN 978-963-531-399-0.
Pevnosť komárno, 2. 5. 2023. [Online]. Available: https://pevnost.komarno.eu/. [Cit. 2 5 2023].
Vďaka nim vieme, ako vyzeral Notre Dame, 13. 2. 2020. [Online]. Available: https://www.startitup.sk/vdaka-nim-vieme-ako-vyzeral- notre-dame-tito-slovaci-zachranuju-kulturne-dedicstvo/. [Cit. 2 5 2023].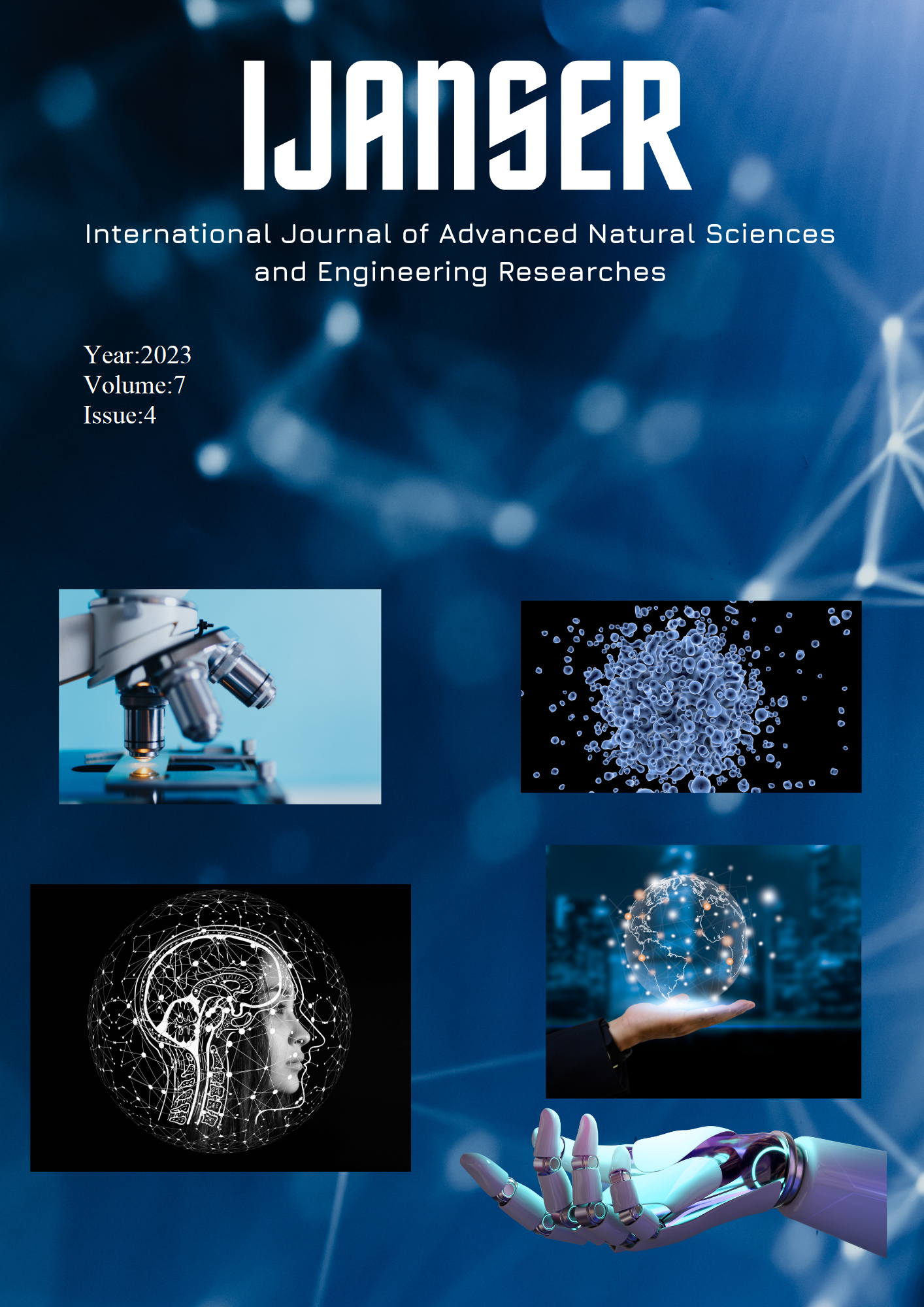 Downloads
How to Cite
Takáč, O., Annuš, N., Štempeľová, I., & Dancsa, D. (2023). Building partial 3D models of cultural monuments. International Journal of Advanced Natural Sciences and Engineering Researches, 7(4), 295–299. https://doi.org/10.59287/ijanser.718