Developing a Low-Cost IoT based Remote Cardiovascular Patient Monitoring System in Pakistan

Abstract views: 0 /

PDF downloads: 0
Keywords:
Cardiovascular, ECG, Cloud Computing, Blood Pressure, Heart Rate
Abstract
Several issues with conventional cardiovascular monitoring devices are intended to be addressed by a low-cost IoT-based remote cardiovascular patient monitoring system. These difficulties include the high cost of conventional devices, poor accessibility, and the requirement for repeated trips to the doctor. The system enables patients to remotely monitor their vital signs and receive real-time notifications in case of any irregularities, making it a more affordable and accessible option than traditional monitoring equipment. As a result, patients will require fewer trips to the hospital, increasing accessibility and convenience of healthcare. In case of any irregularities or trends that call for medical attention, the system also provides continuous monitoring, ensuring prompt care. The low-cost IoT-based remote cardiovascular patient monitoring system has the potential to revolutionize the way healthcare is provided, particularly in situations with limited resources. It does this by offering patients with cardiovascular problems constant, affordable, and accessible monitoring. Additionally, it can lessen the strain on medical facilities, freeing up resources and enabling healthcare professionals to concentrate on cases that are more urgent. This system is therefore necessary due to the drawbacks of conventional monitoring devices, and it can address the issues of limited accessibility and cost-effectiveness by giving patients a more practical and effective way to monitor their vital signs and receive prompt medical care.
References
Moghadas, E., Rezazadeh, J., & Farahbakhsh, R. (2020). An IoT patient monitoring based on fog computing and data mining: Cardiac arrhythmia usecase. Internet of Things, 11, 100251.
Nakhale, A., Kunal, A. T., Choudhary, C., & Garg, V. Healthcare Monitoring System Using IOT.
Zhang, Y., Chen, G., Du, H., Yuan, X., Kadoch, M., & Cheriet, M. (2020). Real-time remote health monitoring system driven by 5G MEC-IoT. Electronics, 9(11), 1753.
Ahmid, M., Kazar, O., & Kahloul, L. (2022). A secure and intelligent real-time health monitoring system for remote cardiac patients. International Journal of Medical Engineering and Informatics, 14(2), 134-150.
Keikhosrokiani, P., & Kamaruddin, N. S. A. B. (2022). IoT-Based in-hospital-in-home heart disease remote monitoring system with machine learning features for decision making. In Connected e-Health: Integrated IoT and Cloud Computing (pp. 349-369). Cham: Springer International Publishing.
Bhardwaj, V., Joshi, R., & Gaur, A. M. (2022). IoT-based smart health monitoring system for COVID-19. SN Computer Science, 3(2), 137.
Malche, T., Tharewal, S., Tiwari, P. K., Jabarulla, M. Y., Alnuaim, A. A., Hatamleh, W. A., & Ullah, M. A. (2022). Artificial intelligence of things-(aiot-) based patient activity tracking system for remote patient monitoring. Journal of Healthcare Engineering, 2022.
Bajaj, J. S., Kumar, N., & Kaushal, R. K. (2022). Smart Heart Rate Monitoring System (SHRMS) Using IoT for Patients Inside Emergency Vehicle. International Journal of Sensors Wireless Communications and Control, 12(1), 41-47.
Khan, M. M., Alanazi, T. M., Albraikan, A. A., & Almalki, F. A. (2022). IoT-based health monitoring system development and analysis. Security and Communication Networks, 2022.
Akkaş, M. A., Sokullu, R., & Çetin, H. E. (2020). Healthcare and patient monitoring using IoT. Internet of Things, 11, 100173.
Hasan, D., & Ismaeel, A. (2020). Designing ECG monitoring healthcare system based on internet of things blynk application. J. Appl. Sci. Technol. Trends, 1(3), 106-111.
Shahidul Islam, M., Islam, M. T., Almutairi, A. F., Beng, G. K., Misran, N., & Amin, N. (2019). Monitoring of the human body signal through the Internet of Things (IoT) based LoRa wireless network system. Applied Sciences, 9(9), 1884.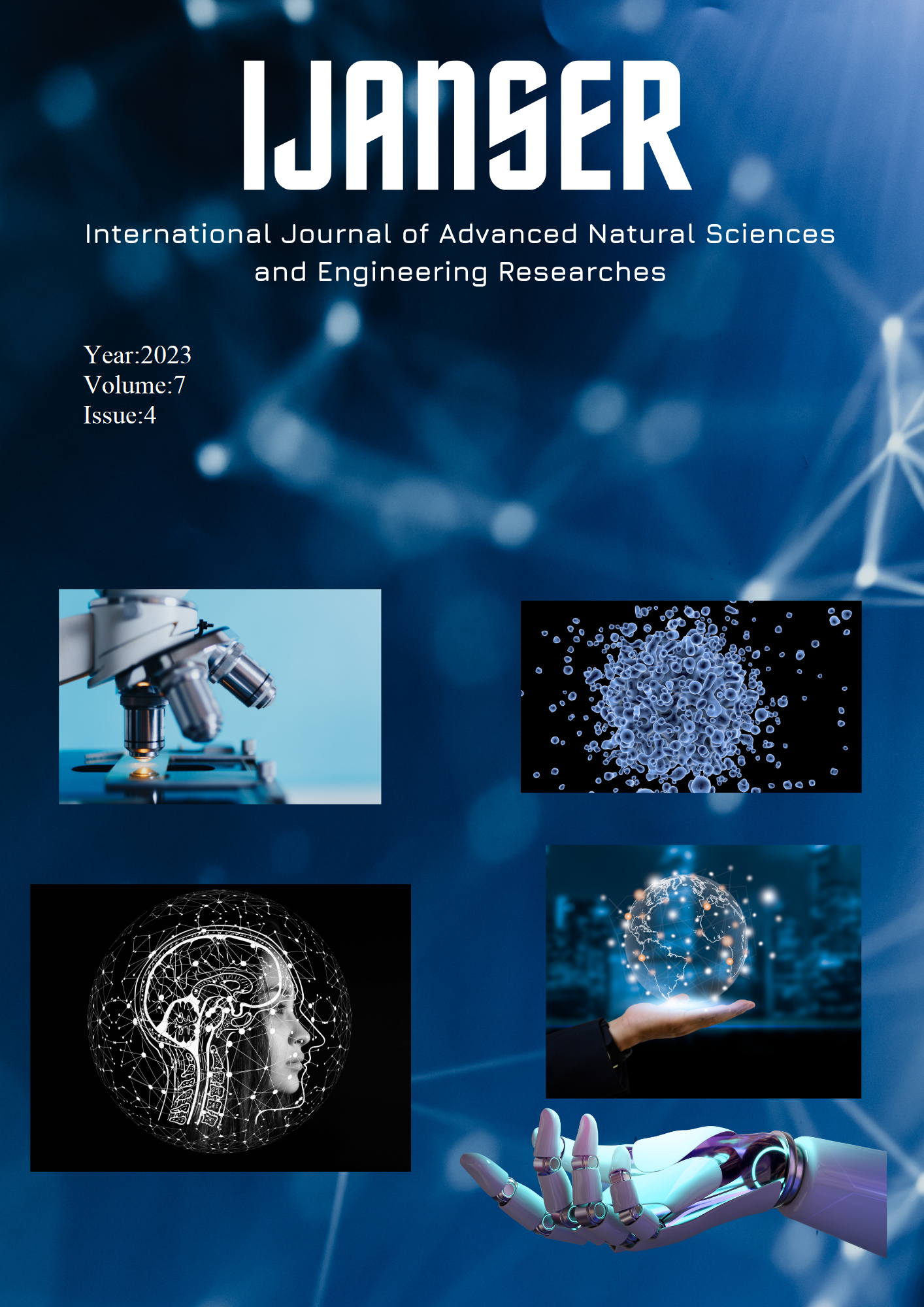 Downloads
How to Cite
Awais, M., Ali, R., Iqbal, J., & Shahzad, F. (2023). Developing a Low-Cost IoT based Remote Cardiovascular Patient Monitoring System in Pakistan. International Journal of Advanced Natural Sciences and Engineering Researches, 7(4), 394–399. https://doi.org/10.59287/ijanser.743