Üretken Yapay Zeka: ChatGPT, Bing ve Bard Karşılaştırmalı Bir İnceleme

Abstract views: 63 /

PDF downloads: 39
Keywords:
Üretken Yapay Zeka, ChatGPT, Bard, Bing, Yapay Zeka Uygulamaları
Abstract
Üretken yapay zeka, son yıllarda hızlı bir gelişme göstererek, Kasım 2022'den itibaren hayatımızın önemli bir parçası haline gelmiştir. Bu hızlı yükselişin öncüsü olarak ChatGPT gelmiş ve bu alandaki en büyük yankı uyandıran uygulama olmuştur. ChatGPT, dünya genelinde milyonlarca kişi tarafından benimsenmiş ve bir dizi farklı uygulama alanında aktif olarak kullanılmıştır. Bu uygulamaların başında, tekrar eden görevlerin otomatikleştirilmesi gelmekle birlikte, yeni bir dil öğrenme, kod yazma, içerik üretme ve akademik metinlerin oluşturulması gibi daha karmaşık görevlerde de kullanılmıştır. Bu konuya odaklanan birçok makale yazılmış ve alan yazında paylaşılmıştır. ChatGPT'nin bu büyük ilgisini takiben, Bing, Bard, Ernie ve benzeri farklı üretken yapay zeka modelleri de piyasaya sürülmüştür. Bu modeller, genellikle belirli amaçlar için özelleştirilmiş ve farklı işlevlere hizmet etmek üzere tasarlanmıştır. Ayrıca, bu alanda ismi daha az duyulan ancak çeşitli özellikler sunan birçok türev de bulunmaktadır. Ancak, ChatGPT'nin bu alandaki öncülüğü ve etkisi açık bir şekilde görülmektedir. Bu model, hala birçok açıdan lider konumundadır. Bu çalışmanın amacı, ChatGPT ile diğer uygulamalar olan Bing ve Bard'ı karşılaştırmak için örnek prompt sunarak, bu modellerin birbirlerine göre avantajlarını ve dezavantajlarını ayrıntılı bir şekilde incelemektir. Bu karşılaştırmalı analiz, üretken yapay zeka teknolojisinin gelecekteki potansiyel kullanım alanlarına dair önemli bir iç görü sunmakta ve bu alandaki akademik literatüre önemli bir katkı sağlamaktadır.
Downloads
Download data is not yet available.
References
Wikipedia (2023). ChatGPT. [Online]. Available:https://en.wikipedia.org/wiki/ChatGPT
ChatGPT. (2023). [Online]. Available: https://chat.openai.com/
S. Fergus, S. M. Botha, and M. Ostovar. Evaluating academic answers generated using ChatGPT. Journal of Chemical Education, 100(4), 1672-1675, 2023.
Acutrans19. (2023). Languages Supported by ChatGPT. [Online]. Available: https://acutrans.com/languagessupported-by-chatgpt/
S. Conroy (2023). ChatGPT languages: does it work in other languages? [Online]. Available:https://www.wepc.com/tips/can-chat-gpt-generateresponses-in-multiple-languages-translate/
Mrm. (2023). ChatGPT vs Bing AI: What are the Major Differences between ChatGPT and Bing AI. [Online]. Available: https://www.mizanurrmizan.info/chatgpt-vsbing-ai-what-are-the-major-differences-betweenchatgpt-and-bing-ai/
K. Pocock. (2023). What is ChatGPT? [Online]. Available: https://www.pcguide.com/apps/what-is-chatgpt/
Wikipedia (2023). Bard (Chatbot). [Online]. Available:https://en.wikipedia.org/wiki/Bard_(chatbot)
A. Patrizio (2023). Google Bard. [Online]. Available:https://www.techtarget.com/searchenterpriseai/definitio
n/Google-Bard
P. Bailey (2023). Bard now helps you code. [Online]. Available: https://blog.google/technology/ai/code-withbard/
J. Rudolph, S. Tan, and S. Tan. (2023). "War of the chatbots: Bard, Bing Chat, ChatGPT, Ernie and beyond." The new AI gold rush and its impact on higher education. Journal of Applied Learning and Teaching, 6(1). https://doi.org/10.37074/jalt.2023.6.1.23
S. Ortiz. (2023). The best AI chatbots: ChatGPT and other noteworthy alternatives. [Online]. Available:https://www.zdnet.com/article/best-ai-chatbot/
F. L. Somoye (2023). What is AI-powered Bing?[Online]. Available: https://www.pcguide.com/apps/aipoweredbing/#:~:text=Can%20Bing%20AI%20write%20code,C%23%2C%20JavaScript%2C%20and%20more.
Textcortex. (2023). Bing AI vs Google Bard Comparison: Which One is Better For You? [Online]. Available: https://textcortex.com/post/bing-ai-vsgoogle-bard
P. Liu, W. Yuan, J. Fu, Z. Jiang, H. Hayashi, and G. Neubig, "Pretrain, prompt, and predict: A systematic survey of prompting methods in natural language processing," ACM Computing Surveys, vol. 55, no. 9, pp. 1–35, 2023
J. White, Q. Fu, S. Hays, M. Sandborn, C. Olea, H. Gilbert, and D. C. Schmidt. (2023). A prompt pattern catalog to enhance prompt engineering with chatgpt. arXiv preprint arXiv:2302.11382. (2002) The IEEE website. [Online]. Available: http://www.ieee.org/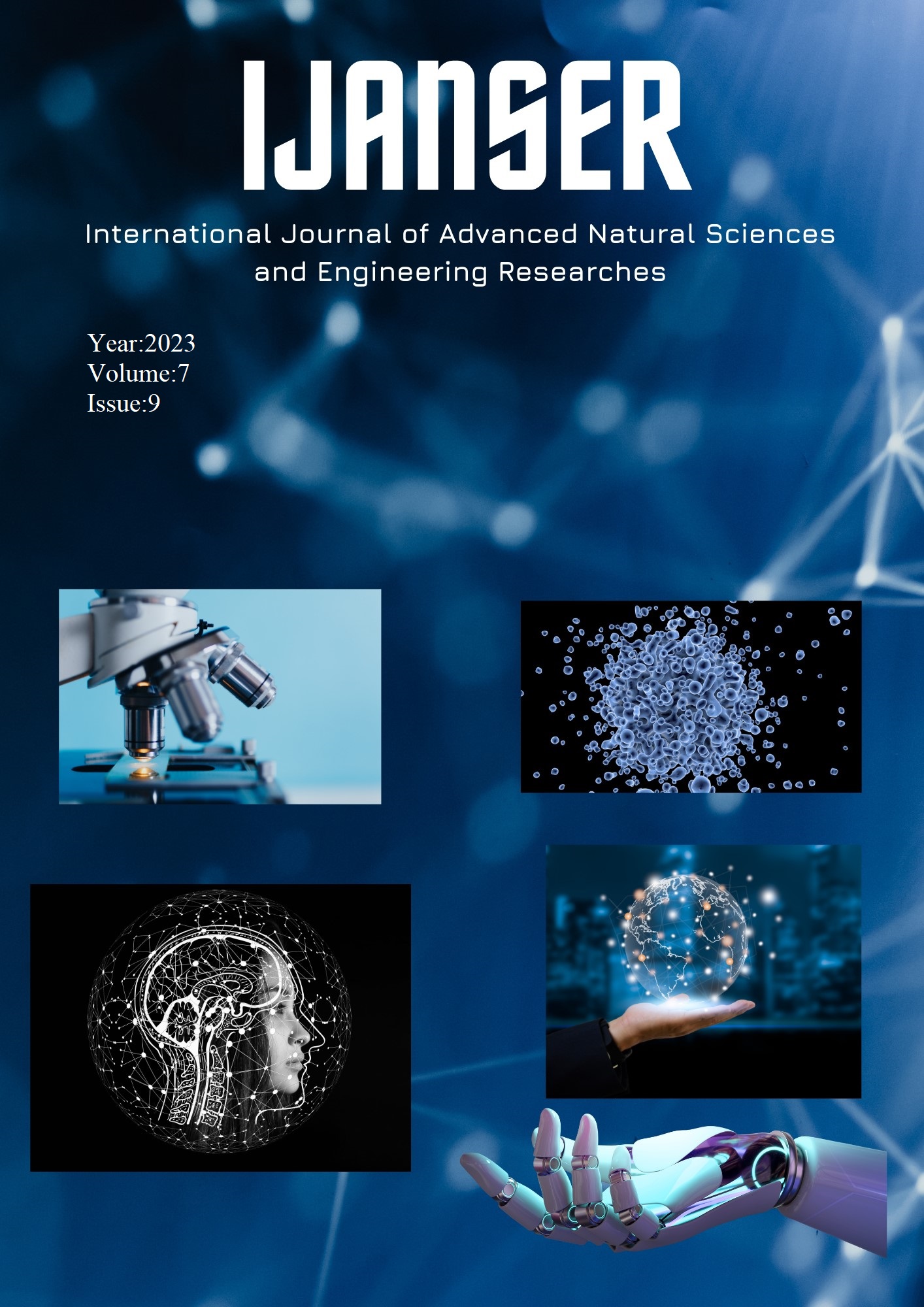 Downloads
How to Cite
BULUT, S. (2023). Üretken Yapay Zeka: ChatGPT, Bing ve Bard Karşılaştırmalı Bir İnceleme. International Journal of Advanced Natural Sciences and Engineering Researches, 7(9), 104–109. https://doi.org/10.59287/ijanser.1517
Conference Proceedings Volume